(This part created entirely by Mr. Eugeniusz Popiel from Warsaw.)
Being conscious that my family name is a historical one I was always interested to learn more about my ancestors.
Since I wasn't an expert in genealogy, I decided to order a study from a professional genealogical service. Then I was informed that it would be a general study related to entire clan and that if I wanted a study on my immediate family, I would have it done by myself.
Under these circumstances I had to study old records in State Archives in Radom and in the Township of Glowaczow Hall of Records. It was quite a work since it encompassed review of about 390 volumes from 1810 to 1940. Although, the task was very interesting and attractive to make me working on my fourth year adding new documents to the old ones.
That's how the thick book containing both general information on the Clan of Popiels as well as an info on my own lineage happened..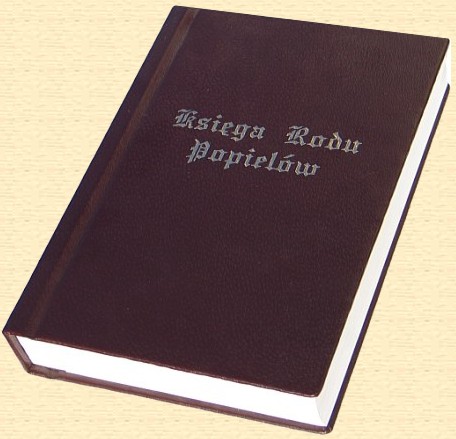 ---
Jan Popiel
&
Slawomir Popiel

This site was created on June 15, 1998 and updated on May 11, 2007
Copyright © 1998. Jan Popiel & Slawomir Popiel.